What can shapewear corsets do for you?
They're all Victorian and Steampunk right?
Corsets!  Take a deep breath……good….pull those strings tight and voila!  You're into you lovely new corset and you've gone all Victorian or Steampunk.
Well…..not quite.  Corsets have stayed traditional but also kept up with the modern fashionistas requests at the same time.  Moving from what were horrendous articles of clothing to keep ladies waists in check, to pretty damn sexy garments that are worn for a number of occasions.
From bridal corsets to black corset tops and shapewear corsets, they have really varied in styles and the needs of the folk that want to wear them.
Shapewear corsets and body shapers can add some great style to your outfit and give you a figure you're seeking although it's not always an easy ride!
No Pain no Gain?
As I have mentioned on many an occasion throughout my site, I am not an expert and will never pretend to be, so if you're going to wear a corset then that's up to you.  Corsets can be very uncomfortable if you buy the wrong one. For instance, if you do want to go all Victorian and have a waist that is unnatural then you are going to hurt, be in pain and probably put yourself at risk of harm.  Again, your choice.  In my eyes that just not right but who am I to judge.
When looking at giving you body some shape for a short amount of time, such as when wanting a bridal corset, then these may be a great option.   You need to think about these things:
Is a shapewear corset going to give me the shape for my body?  We have a shape guide right here.
Do I actually know what size I want and do I know how to train my waist to wear a corset?  If you're on this page then the chances are you do not.  Take a look at this great advice here https://corsets-uk.com/pages/sensible-waist-training-advice
To end.  Make sure you get the right corset for the right job!  If it's shapewear you're after then just be aware that this is only for a temporary measure, such as when wanting to get into that wedding dress or other event but they are certainly not something we would be wearing on an everyday basis!
The favourite shapewear corset so far?  This little number – great reviews and looks sexy too!  Winner!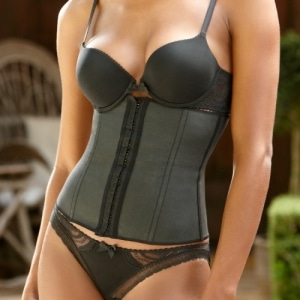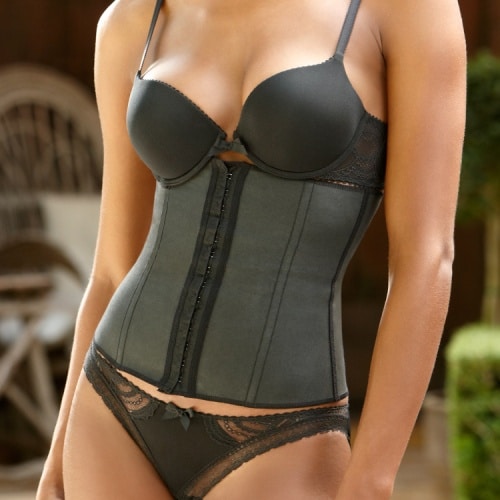 So as always – feel free to leave your comments below and be safe when wearing that corset!  Don't forget to breath!

The last comment and 6 other comment(s) need to be approved.